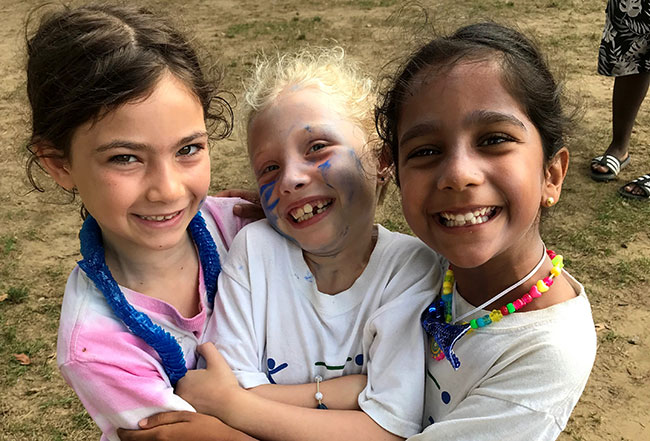 NYSCDA is New York camping's connection to Albany, monitoring and responding to changes in the codes, regulations, and laws in New York.  NYSCDA continues to be a prominent voice and advocate for children and camps in New York, and we participate in dialogues with various regulatory agencies and legislators to express our concerns and opinions.
NYSCDA is the only organization in New York State that does all of this through the services of a full-time lobbyist.  NYSCDA allows for 100% of its budget to be spent on lobby efforts.  Our lobbyist reviews over 20,000 bill introductions in a 2-year span, monitoring for anything that might affect camps of all different types.
NYSCDA celebrated its 50th anniversary a few years back, and is proud to be the first organization in the country of its kind.  We serve as a model for other states where camp directors are now beginning to organize their own associations as they too are recognizing the value of what we already know – the reality of doing business in a politically driven economy.  See below for a list of some of our major achievements in advocacy for camps in New York State.
One of our biggest fights will be to seek the enactment of legislation to regulate single sport day camps that remain outside the jurisdiction of the Department of Health.  This issue is one of camper safety and economic parity.  Our battle to protect the economic health of our day camps and safety of tens of thousands of children will not end until all camps are governed by the same set of rules.
As a member, NYSCDA will become your source on all regulations. You will have access to ● immediate notifications of changes in laws and regulations ● an extensive network of experienced camp directors ● annual lobby day where you can meet with legislators face to face ●members-only website and newsletter with legislative updates ● annual meetings with informative speakers.
Your support and participation is essential to our continued success in Albany. Please take a moment to complete the NYSCDA application form to make sure your voice is heard in Albany.  The membership fee is based fairly on the number of campers, and it's a small amount of money for the peace of mind of knowing someone is looking out for your camp.
PRICING FOR MEMBERSHIP: 
Private camp: $3.75/camper (minimum $500/maximum $1250)
Nonprofit camp: Half week fee (minimum $200/maximum $800)
NYSCDA MEMBERSHIP INFORMATION
WE ACCEPT ACH (ELECTRONIC CHECK) AND CREDIT CARD PAYMENTS ONLINE ONLY. We cannot accept paper checks. Please proceed to the bottom of this screen to the Pay Now button and contact us with any questions. 
Please feel free to contact NYSCDA at info@nyscda.org if you would like the opportunity to speak with a current NYSCDA member.